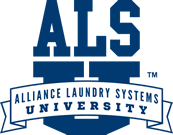 Tim Robins, a Service Technician at our headquarters in Richmond, VA recently passed his Level 3 ALSU certification! Tim has been a part of the ALS team for just shy of 1 year now and has been a welcome addition to our warehouse team.
Robert Crawford, Regional Operations Manager out of our Raleigh location has completed all of the requirements for Level 2 Certification! Robert joined team ALS in 2011 as an Installer in Richmond and has worked his way up to manager of our Raleigh, NC warehouse.
Shawn Messner, Field Service Technician in Richmond, VA has also successfully passed his Level 3 Certification test. Shawn has proven to be a valuable technician since joining the ALS team in 2018 and is excited to put his training to good use!
Shannon Brooks, our Bedford, VA Regional Operations Manager, has completed his Level 1 Certification. After starting with us in 2010, Shannon has helped to grow the SW VA area and is dedicated to providing exceptional customer service. This certification only enhances his already impressive skill set.
Way to go team!