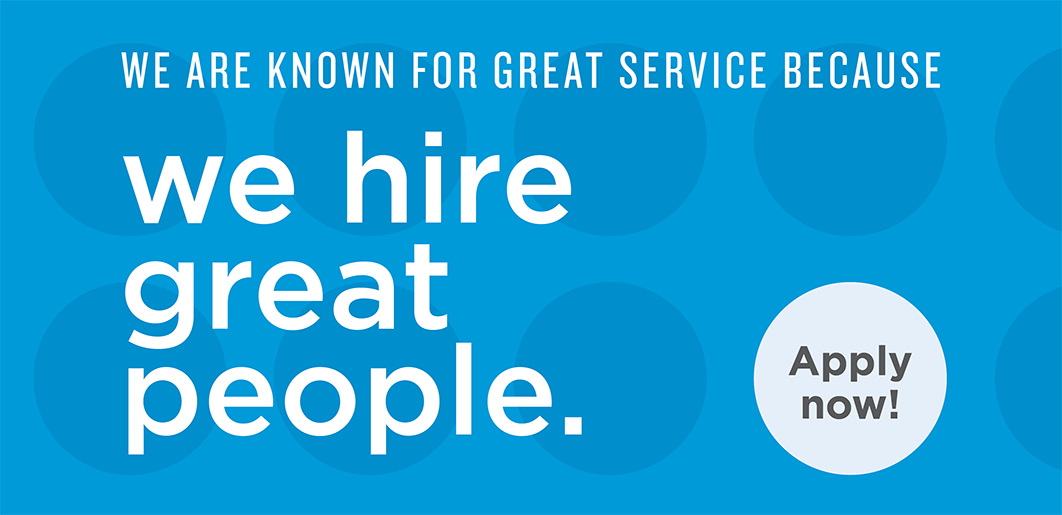 We are a people-focused company.
We're hiring! Come be a part of a family owned and operated business that has been a leader in domestic leasing of laundry equipment along with countless laundry rooms for over 60 years. You will join our Richmond team in our newly renovated branch right in Scott's Addition!
At Automatic Leasing, we believe that trained, highly motivated, proactive representatives are invaluable. We are a TEAM. We want people who take personal responsibility, have a team first attitude, and who are eager to help, speak up, and solve problems. We take pride in offering top-of-the-line customer service and are looking for a team member who shares our vision. We want you!
We offer competitive compensation and benefits which include PTO, 7 paid holidays, medical benefits package, Profit Sharing and 401(k), and many other perks.    
If we sound like a team you would like to join, please apply for the position that best suits your talents and experience. Simply download the application, and email the completed form to hr@automaticleasing.com. Be sure to include the job posting title and location in the subject of your email (for example "Route Driver–Installer Newport News VA).
Current Openings
Field Service Technician 
Good at making things work? Here's the job for you.
Our field service technicians allow for Automatic to be both prompt and dependable, and they don't mind getting their hands dirty! Our technicians handle our next day service requests by troubleshooting and handling on the spot repairs for our clients. Our field service technicians are strong, technically inclined, team-oriented, and are great multitaskers.
Current Openings: Richmond
Installation Technician
Drive your career in the right direction
Our Installation Technicians love to handle high volume service calls while installing machines, interacting with clients, and showing off their mechanical skills. They have can-do attitudes and excellent driving records. If you enjoy staying active, this is the job for you!
Current Openings: Newport News, Bedford, and Charlotte
Warehouse Worker
Do you like to stay active? This isn't a desk job.
Come be an important part of what makes Automatic work. We are known for our service and that starts with you! As a Warehouse Worker, you will spend your days loading, offloading, repairing, cleaning, and preparing machines for delivery and installation for our next day service. Our warehouse workers are strong and don't mind getting their hands dirty. You'll have a steady work schedule and an opportunity to learn new skills as well as an opportunity to provide back-up support to our Installation and Service Technicians.
Current Openings: Richmond and Newport News
Prompt. Dependable. Automatic.