Automatic Leasing has seen steady growth and profit margins over the past 20 years. We are a strong and self-reliant company that continues to expand into new ventures. Our experience and dedication to exceptional service is what our multi-family housing customers and residents deserve and expect. We guarantee that if a problem should arise, it will be resolved promptly. We hold ourselves to high standards and have proven long-term success in the laundry industry.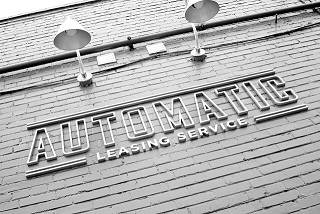 For over 60 years, we've served over 800 property managers and apartment communities, covering all of their laundry needs including:
Mobile payment, smart card, and credit card payment systems
Coin, cash and credit card collections management
and reporting.
Laundry room renovations and installations
Full service machine and equipment repairs
In-unit washer and dryer laundry equipment leasing
24-48 hour service call completion turnaround
Laundry equipment and parts, sales, & service
Service Areas
Automatic Leasing currently works with building and other property owners in the Mid-Atlantic region including:
Virginia
North Carolina
South Carolina
Maryland
Our Virginia locations include our headquarters, located in Richmond, with other operations in Central Virginia, Tidewater, Southwest VA, Northern VA, Maryland, North Carolina (Raleigh/Durham, Charlotte, Greensboro, Wilmington, Outer Banks) and South Carolina (Columbia, Greenville, Spartanburg, Rock Hill, Charleston, Hilton Head, Myrtle Beach).
Our Team
We have trained technicians in each location who can quickly be dispatched to service calls.
We stay educated on the latest trends and technologies of the laundry industry through working closely
with our Speed Queen and Whirlpool representatives. Our management team and senior technicians attend training seminars and review materials regarding energy conservation advancements and the benefits of high efficiency machines.
Automatic Leasing is a family owned business and understands that our customers come first. Every customer has specific goals and objectives in mind when it comes to their laundry needs. No two laundry rooms are the same and we approach each new opportunity with that in mind.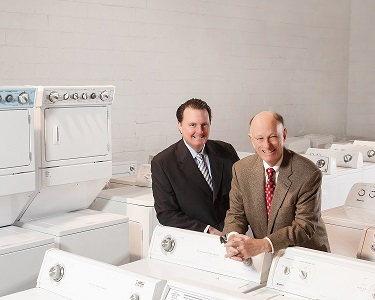 Family Owned Business
The business was founded in 1956 by James Phillip Carreras, Sr. and now led by J. Scott Carreras and has grown with the boom in the multi-family housing industry. We pride ourselves on delivering custom laundry solutions to meet the unique needs of our customers.
Give us a call or contact us to learn more about how we can help you with your laundry equipment needs.