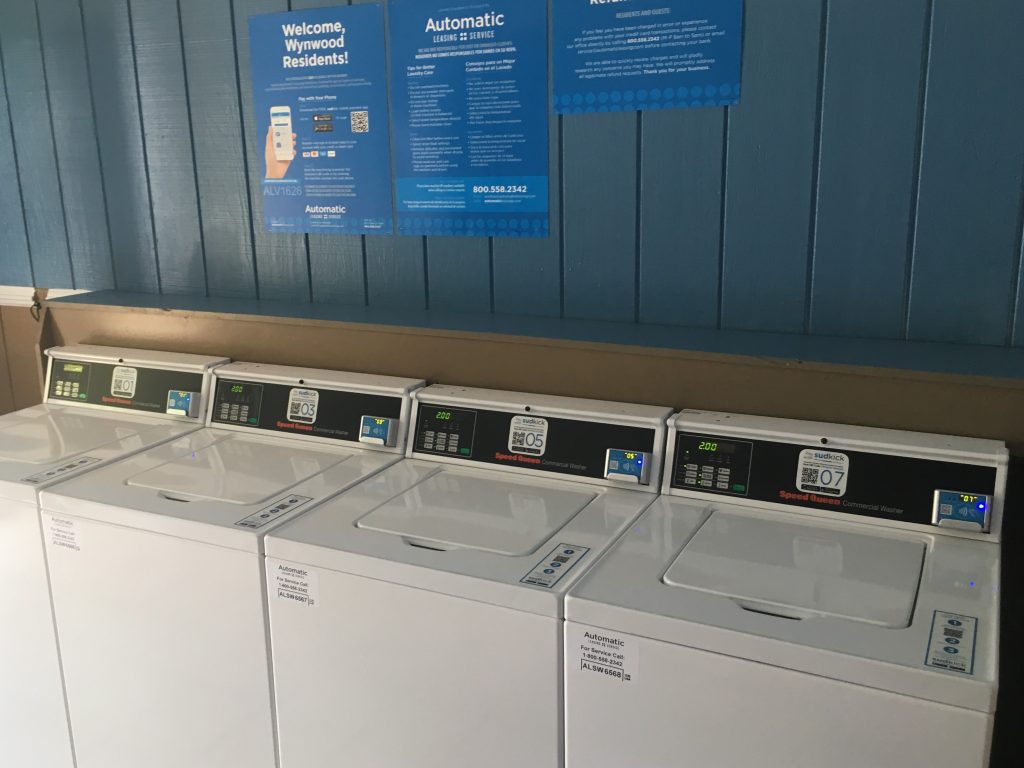 One of the biggest complaints we hear over and over again is that property owners and managers are spending too much time and energy managing their laundry rooms. Washers and dryers need regular maintenance to work properly, and when something goes wrong it can take days to find a qualified technician who is available when you need them. And let's face it, having "out of service" signs hanging around your laundry room is not the way to keep your residents happy, let alone attract new renters.
That's why more and more properties are teaming up with a laundry service provider to equip and maintain their laundry rooms. An experienced laundry partner can provide reliable commercial washers and dryers, state-of-the-art payment solutions, and oversee all maintenance so that you can focus on what's important to you. Here are a few reasons to consider hiring a laundry provider:
Save Time
Although commercial washers and dryers are built to last a long time, they require routine maintenance to perform optimally, which can be time consuming. Choosing a laundry partner that offers preventive maintenance and prompt, dependable service will free up your time and keep your laundry room running smoothly.
Offer Innovative Technology
Maximize convenience and security by partnering with a laundry service that provides state-of-the-art payment solutions. Offering a mobile payment app provides residents with an easy-to-use platform to view machine availability, manager funds, and even get an alert when their laundry is complete.
Upgrade Equipment
Aging equipment can often lead to expensive repairs and extended periods of downtime. Leasing laundry equipment allows you to upgrade your washers and dryers without the upfront costs associated with buying your own equipment.
Increase Profit
Managing your own laundry equipment may seem like it's saving you money, but an unmaintained laundry room may be costing you more than you think. Working with a laundry professional to create a well-equipped and maintained laundry room with newer technology will lead to increased usage and higher revenue.
Attract and Retain Residents
A clean and convenient laundry room is a must-have for many renters. A professional laundry service can recommend ways to create an attractive and efficient laundry room to add value to your property and improve resident retention.
If you'd like to connect with Automatic Leasing Service to learn how we can help you find your perfect laundry solution, contact our team today!