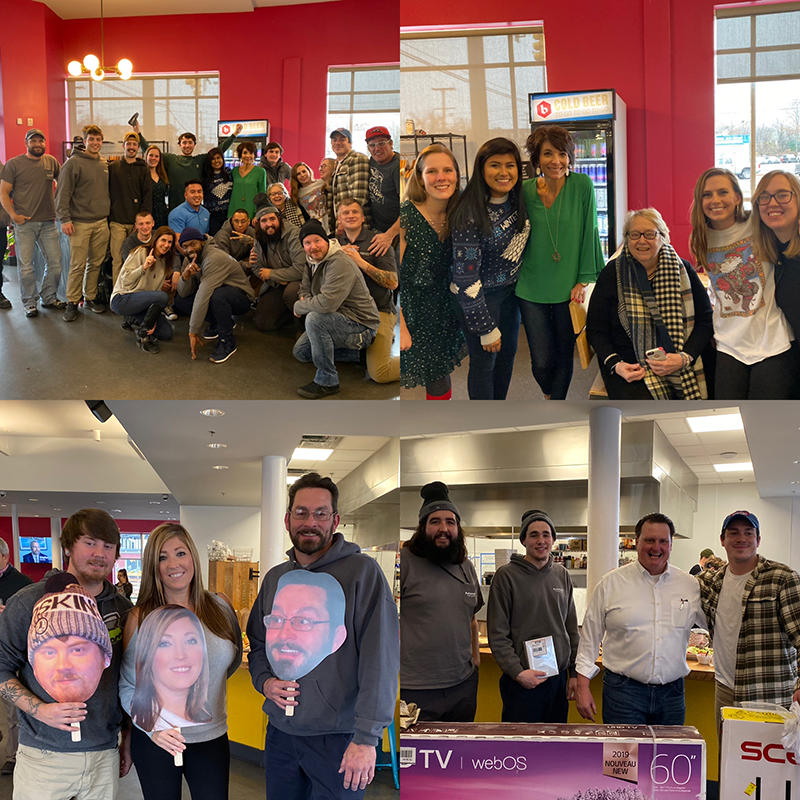 'Tis the season for reflection, gratitude, and celebration. During this very busy time of year, it is important to slow down and take a moment to give thanks for the employees, customers, and partners we serve. Thank you for another fantastic year–we are sending you warm wishes for the holiday season and a successful new year!
As a family owned business, we consider our team members an extension of our family. And like many families who are spread out across multiple states, we are fortunate when we have an opportunity to gather together to celebrate the holidays with a little downtime.
This year our team gathered at Bingo RVA for food, fun, and festivities. After a delicious luncheon everyone had a chance to play games, enter raffles, and participate in a brewery tour. And there was no shortage of prizes, everyone went home with something including several big winners–congrats to Jesse Hazelwood, Jared Royster, and Austin Schoener! In addition to celebrating everyone who contributes to our hard-working team, we recognized Lauren Green, Corey Liasse, and Jacob Neighbors for five years with Automatic. We are truly grateful for our team and their dedication to providing prompt, dependable service. Many thanks to everyone who joined us for a great year-end celebration.
In addition to our team, we are grateful for the more than 1,000 customers we had an opportunity to serve this year. Many we have known for years, and several are new partnerships that we look forward to serving for years to come. Thank you for trusting us with your laundry service needs. It is an honor to work with each of you and your residents. We look forward to another great year of serving the multi-family housing industry in 2020.
From our family to yours, Happy Holidays!