Laundry 101: Laundry Equipment and Settings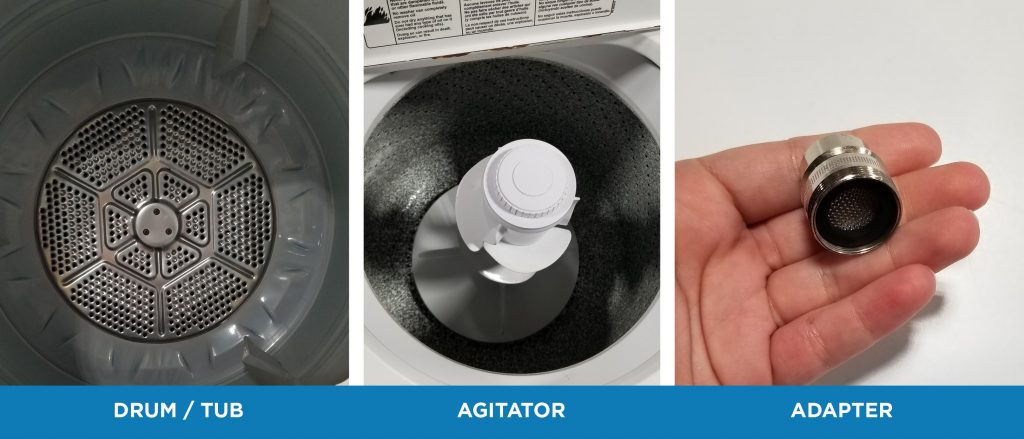 Operating a washer and dryer may seem as straight-forward as using a microwave. Doing the laundry, like basic cooking, is a skill that is often developed while growing up and used so regularly we rarely even think about it until a problem arises.
Although you may not give much thought to how laundry equipment works and which settings are best, understanding some basics terms can save you a lot of time and frustration should you ever encounter problems.
We have compiled a list of the main parts of a washer and dryer as well as some common settings to give you a better understanding of how your machines work should you ever need to communicate a problem to a technician.
Washer and Dryer Parts
Drums and Tubs: The drum or tub is the metal cylinder inside the washer or dryer with a perforated bottom or back that holds the garments. The drum rotates to allow air and water to circulate around the clothes during the wash and dry cycles. In addition to the main or inner tub, washing machines have an outer tub which contains the water and supports the inner tub while it rotates.
Agitator: The agitator is the spindle found inside the tub of a top-loading washing machine. Usually equipped with fins or vanes, the agitator rotates during the wash cycle to move the clothes through the soapy water releasing dirt.
Adapter: An adapter, or aerator, is used to connect the coupler hose of a portable washing machine to a kitchen sink.
Heating Element: Heating elements typically consist of a coiled wire that produces heat when an electric current flows through it. They are used in washers and dryers to heat water and air to the desired temperature set on the machine. The heating element turns on and off throughout the cycle to regulate temperature as needed. Most heating elements are underneath the machine, however some can be seen from inside the dryer drum. If you notice the heating element on your machine glowing red and not turning off, you should contact a technician to have your machine serviced.
Washing Machine Settings
Eco or Energy Saving Mode: Many newer machines offer an energy saving mode that uses lower wash and rinse temperatures to conserve energy from heating and minimizes the amount of water required. This setting never uses hot water.
Extra Rinse: The extra rinse setting adds an additional rinse onto the end of a cycle to ensure dirt and detergent are thoroughly flushed from the fabric. Including an extra rinse is a good option if a family member has allergies or sensitive skin.
Rinse and Spin: The rinse and spin setting runs a quick water only rinse followed by the spin cycle. It can be used as a pre-rinse for heavily soiled loads, or to simply rinse of garments that do not need a full wash.
Quick Wash: A quick wash has a shorter spin cycle and uses a lower water temperature than a regular wash and typically takes less than an hour to complete. To get the best results from this setting, only use it for smaller loads that are not heavily soiled.
Hand Wash: The hand wash cycle is designed to be as gentle as hand washing, with periods of light tumbling and soaking in cold water.
Super Wash: A super wash has a longer wash cycle offering additional agitation for tough stains and heavy fabrics like towels and jeans.
Of course there are many more parts and settings than we were able to list here, but hopefully this gives you a better understanding and more confidence when it comes to doing laundry and troubleshooting potential problems. If you still have questions and would like to learn more about various machine types, general usage and maintenance, or using laundry cards provided by Automatic, visit our Frequently Asked Questions page.