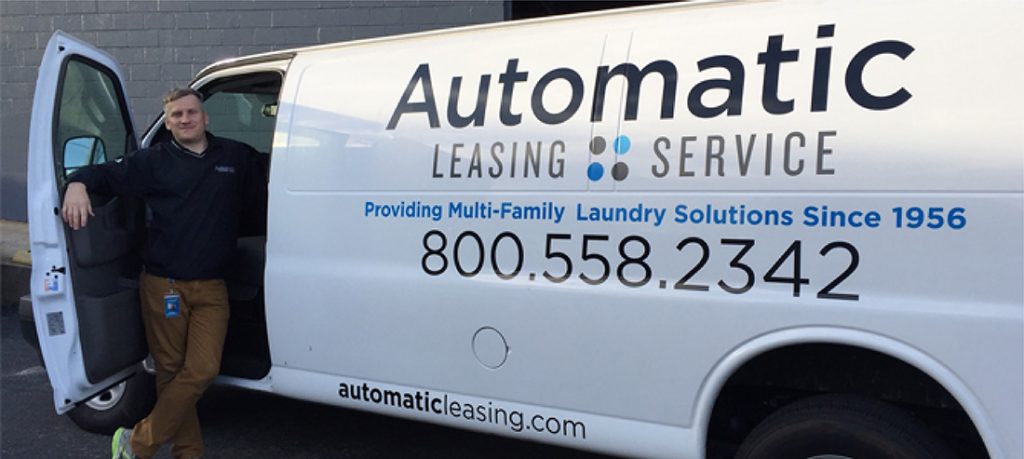 As always, Automatic Leasing Service stands by customers during the COVID-19 Pandemic.
Our team at Automatic is focused on working together to service our customer base as safely and promptly as possible while dealing with COVID-19. As laundry professionals, we understand the critical role that laundry service providers play in reducing the spread of the virus.
Our responsive team is dedicated to maintaining the highest level of service while protecting our customers' and our employees' safety. We will continue to monitor and adjust our business operations accordingly, which could be day-to-day as more news and information are provided by local and national authorities.
To achieve this balance, a few operational modifications have been implemented to focus efforts safely while handling emergency repairs, general maintenance, delivery and pickup calls.
Please understand that our normal Next Day Service response may be impacted as we prioritize customer needs and safety. Additional measures include:
All serviced equipment will be sprayed down with disinfectant
Technicians will limit check-ins at front offices to reduce social contact
Emergency-grade repairs will be scheduled with priority and within safety guidelines
We care about the health of our extended family of customers and of our community at large. In both good and difficult times, we take great pride in providing you the best service possible and making your laundry management easier. Be assured, you can depend on us.
We are truly grateful for your business and partnership.
Prompt. Dependable. Automatic.