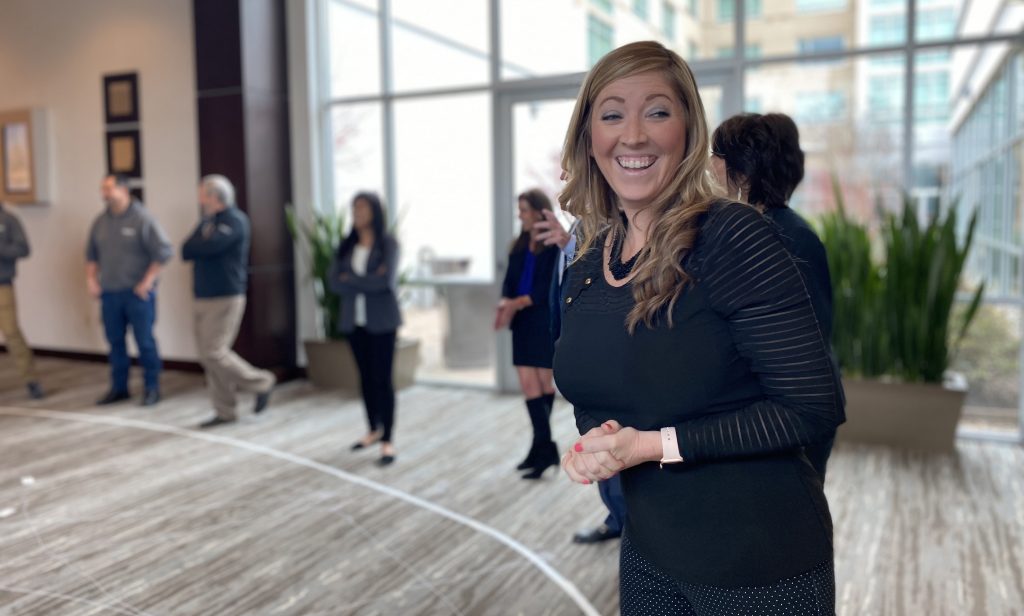 The last few months have been filled with changes and challenges, yet rising above it all are stories of inspiration. From our wonderful customers who have been understanding and cooperative to our team members who continued to provide customized solutions and reliable service while maintaining everyone's safety, we have truly experienced the strength of our close-knit community.
Prior to the pandemic, we hosted a Brand Training Workshop where our staff shared many stories that illustrate our brand and inspired us to reimagine the way we tell our story. We even spun a web of string to show how much stronger we are when we pull our experiences together and help each other uphold our mission. Little did we know how valuable that team-building experience would be as we entered into March.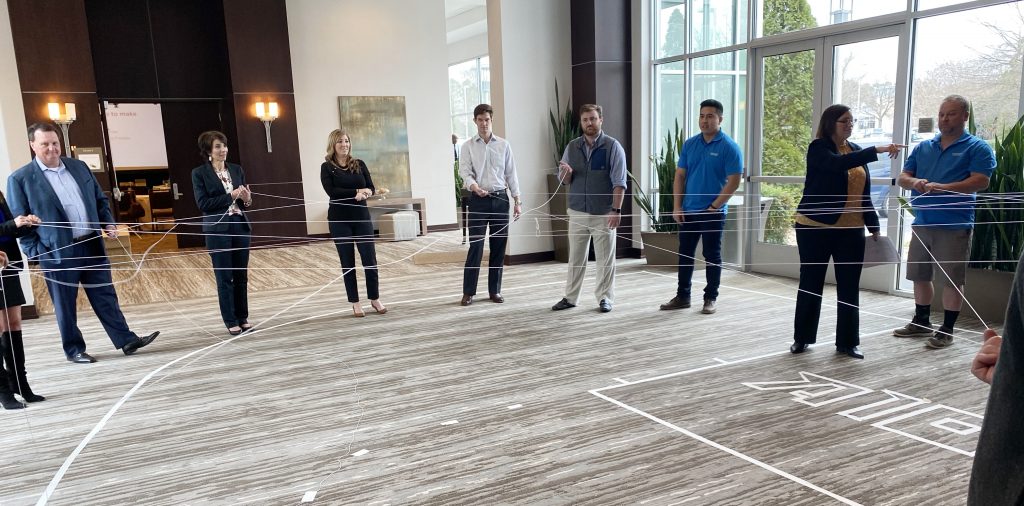 The training reminded us that we are one team with one mission–to make laundry management easier and more profitable with perfect, customized solutions, and reliable next day service, to make property owners, managers, and residents happier. The success of our mission is the sum of small and big moments, like our own Kelby Berling going the extra mile at the onset of the pandemic by trading his typical daily sales responsibilities for making rounds in a service vehicle.
The way our team continually rises to the occasion and overcomes challenges with professionalism and positivity is something we are proud of. Their teamwork, flexibility, and tenacity over the last few months have been truly impressive. In addition to maintaining customer satisfaction and safety, they have worked together to develop new processes and completed COVID-19 awareness training.
Our customers play an equally important role in our story. The web activity at the workshop illustrated how everyone contributes to our strength, including our valued customers who trust us with their laundry needs. As we worked through the recent changes and challenges together, we were inspired by their appreciation and partnership. We received many calls and comments acknowledging team members for their continued commitment to providing prompt, dependable service.
We are grateful for everyone who plays an important role in Automatic's story. You keep us inspired and give us something to celebrate, even during a pandemic. Keep looking for the silver linings and be well.