At Automatic Leasing Service, we make it a priority to give back to the communities where our customers live, work, and play. In a continued effort to extend our outreach and give back to our community, we used the first quarter of 2022 to nuture meaningful and positive relationships with our valued clients and community members. Here are some of our projects and events we have been involved with so far this year.
Ronald McDonald House of Richmond Donations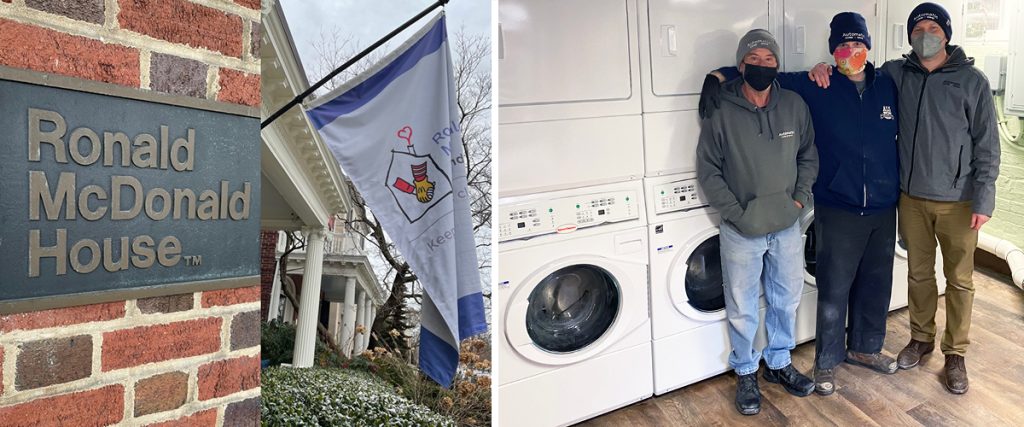 In January, we had the opportunity to partner with Ronald McDonald House Charities of Richmond to lend a helping hand with their laundry room renovations. After a fresh coat of paint and some new flooring, we donated four brand new Speed Queen commercial stack units to complete the updated room.
"We are so excited and appreciative to partner with Automatic. Some guests stay here for months, so this is such an important service we can provide. Upgrading and adding machines makes it easier for guests and increases the amount of laundry we can do, so they can focus on what is important."
– Elizabeth Plowman, Operations Manager at RMHC
---
Resident Appreciation Day at Belt Atlantic in Richmond
In March, we sponsored a breakfast and complimentary laundry day for the residents of Belt Atlantic, who have had an especially challenging year. Our team had the opportunity to share breakfast with many residents, provide treats and goodie bags for the children, and give away fun prizes. It was a great opportunity to give back to our valued clients and community members!
---
National Laundry Day Giveaway at Silver Collection Properties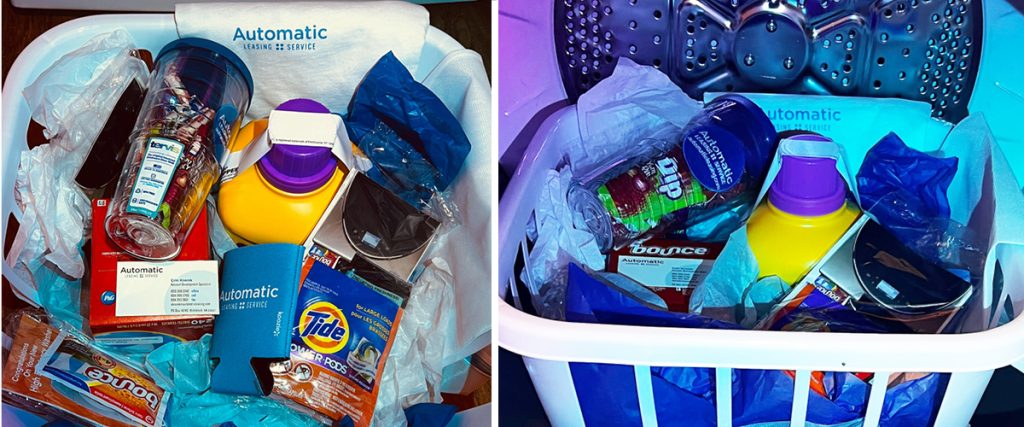 We love celebrating National Laundry Day, so when Silver Collection properties approached us about a giveaway, we couldn't resist! We were happy to donate three laundry baskets filled with Automatic swag, laundry detergent, supplies, and gift cards. We're always grateful for opportunities to partner with clients like Silver Collection properties to increase engagement with residents.
---
Laundry Equipment Donation to Evelyn D. Reinhart Guest House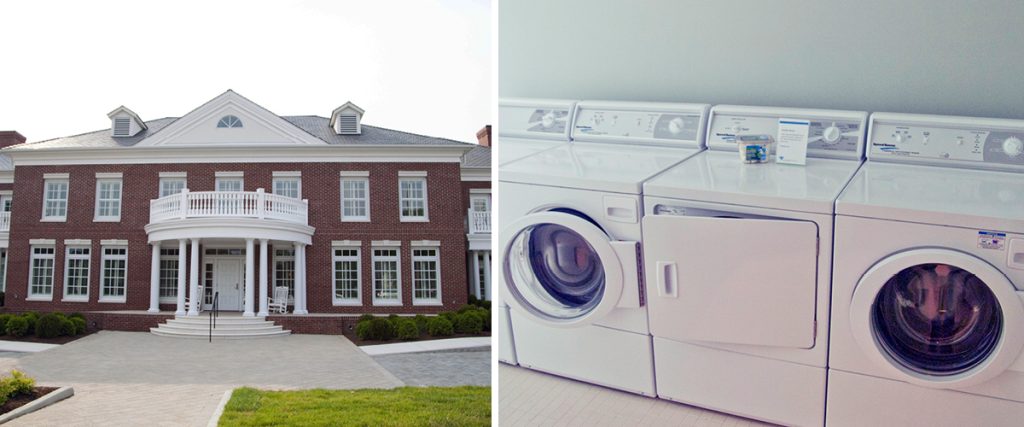 This April, we also had the privilege of donating equipment to the Evelyn D. Reinhart Guest House. This facility serves as a "home away from home" for those who currently require care at Bon Secours St. Mary's Hospital. Automatic has been honored to partner with the Reinhart House since 2013. In addition to donating all the existing laundry equipment, our team repairs and replaces the equipment as needed. We value our partnership with such a great cause and are grateful to play a small role in their very important mission.
In addition to these efforts, we continually support our community through partnerships such as sponsoring the Cristo Rey Richmond High School corporate work study program, donating laundry equipment to Benedictine College Preparatory, and donating to the Youth Life Foundation annually.
We are always looking for ways to get involved with our local communities. Visit our Community Service and Memberships page to learn about the other charities and non-profit organizations we support.