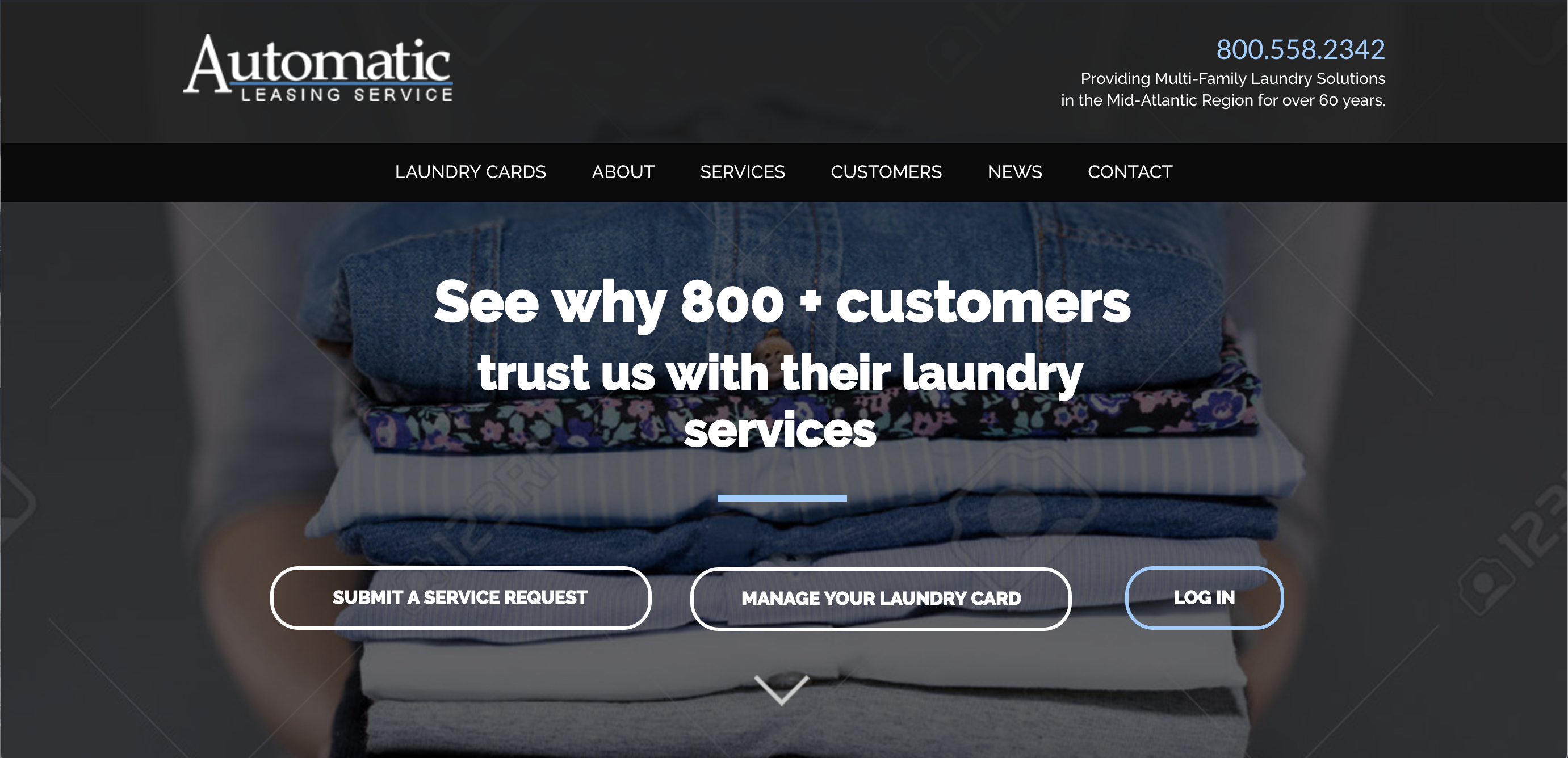 Since 1956, Automatic Leasing has been helping businesses and families handle their laundry with top notch service and care for our customers. Today we are proud to introduce our new website complete with new features and a new look.
Browse through our new website to learn more about the washer and dryer units we provide from major brands like Speed Queen and Maytag in both coin and card operated styles as well as multiple domestic lines.
We're excited to share this next step with you and are always welcome to feedback from our customers. If you have something you love or something you'd like to see, don't hesitate to contact us.