Laundry cards are a popular payment option found in many of our laundry rooms. Our state-of-the-art card technology provides a secure, cashless system that offers the convenience of not having to find quarters on laundry day. Using a card with our laundry machines is simple – purchase a card, add value, and start the machine. To help make it even easier, here are some best practices for using our Heartland Laundry Card system as well as answers to the most frequently asked questions.
Please note, we offer multiple card systems. If your laundry room uses KioSoft or ESD laundry cards, please visit our FAQ's page or contact us with questions about those systems.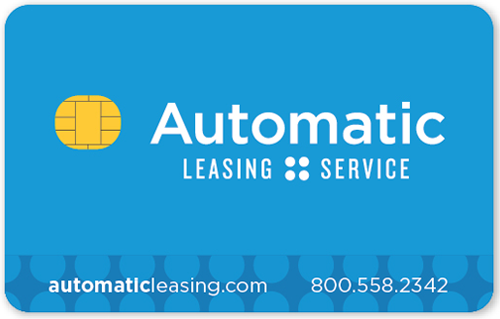 Heartland Laundry Card Best Practices
When adding value to your card, make sure you leave your card on the holder until the funds have officially loaded. Taking the laundry card off too early can cause issues.
Always check the balance after adding funds to your laundry card and before leaving the kiosk. If there is a problem with the transaction, it is important to know whether the issue started at the kiosk while adding funds or at the machine while washing or drying.
Please treat your laundry card as you would cash. The card balance cannot be read remotely so if the card is lost, we are not able to reimburse funds remaining on the card. Instead, you would need to purchase a new card at the price of $10, which includes a $4 laundry credit and a one-time purchase fee of $6.
Heartland Laundry Card Frequently Asked Questions
How do I add funds to my laundry card?
Adding funds to your laundry card is a simple two-step process ­– purchase a code for the amount you would like to add, then apply the code to your card.
First, visit our laundry cards page to purchase a code for your Heartland card. Codes can be purchased as a guest or while signed in to your account. Please make sure that your location code and laundry card number are correct to ensure the code will properly transfer onto your laundry card. Your location code can be found in your laundry room if you do not see your location in the list provided.
Once you have purchased a code, take the code and your laundry card to the kiosk which can be found in either your laundry room or leasing office. Place your laundry card in the holder and select "add value." Enter the amount purchased and the laundry code. Remember to leave your card in the holder until the funds have finished loading and check your updated balance before leaving the kiosk.
What is the difference between creating an account and purchasing a code as a guest?
Both are easy options for loading funds onto your laundry card. Creating an account allows you to save a preferred payment method and easily purchase codes without having to enter your credit card information each time. When you purchase as a guest, it bypasses the need to create an account or sign in. If you ever have trouble signing in to your account, you can always purchase a code as a guest.
What does "not verified" mean?
For security reasons, the laundry card number, purchased code, and location code must all be correct for funds to be transferred to the laundry card. If there is an error in any of these numbers, the code will not be verified. Also, please note that laundry cards only function at their specific location so be sure to select the correct location when purchasing a code. If all of the information is correct and you are still receiving an error, please contact us so that we can determine if there is a problem with the kiosk or the card and address it promptly.
What is the difference between a kiosk and a CBR box?
Kiosks and CBR boxes are both used to transfer purchased code value to your laundry card. However, kiosks also allow you to buy a new laundry card and purchase a code directly. For CBR boxes you must first purchase a code online prior to adding the value to your laundry card.
We know that laundry can be messy. Our goal is to make it easier by offering easy-to-use payment systems and prompt, dependable – and proactive – customer service. We hope these best practices and tips have been helpful. As always, you can contact us if you have any other questions or concerns.